(Abstraction and Logic: a Manifesto for Creative Block)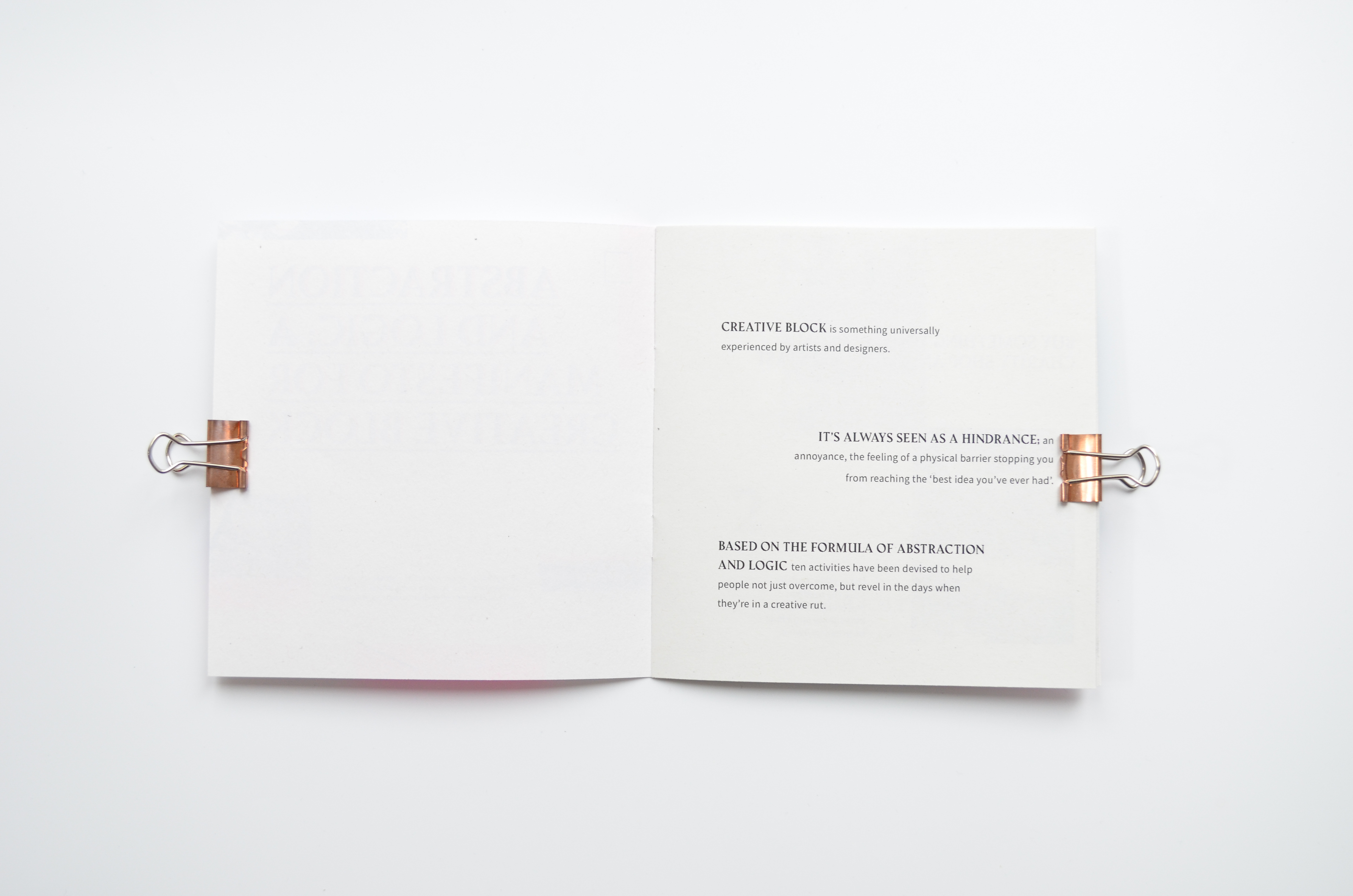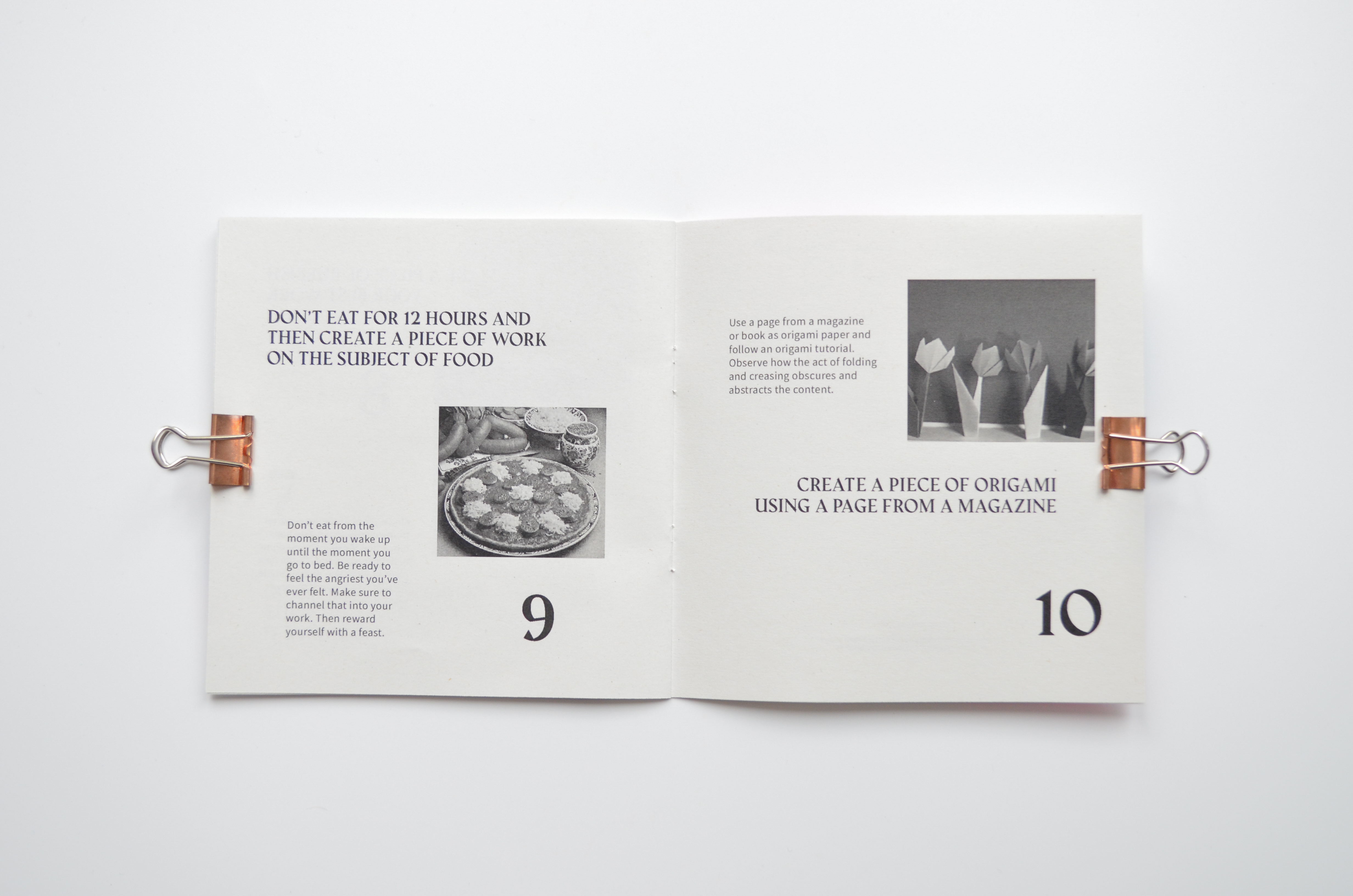 KEY THEMES:
Exploring manifesto design
Commodification of creativity
Origami as a creative tool
I'm someone who loves to learn new things, especially as it often leads you down unexpected pathways, discovering new perspectives and ideas. Recently through the process of teaching myself origami, I discovered the power that the artform yields in solving creative block.
Using magazine paper as my origami paper, I realised that completely unpredictable outcomes would be generated through the folding of the paper. The abstraction combined with the necessary accuracy of the origami created a great source inspiration.
I instantly saw the connection between abstraction and logic and how activities based around this binary can act as a great tool for overcoming creative block. Influenced by playful artist manifestos such as Grayson Perry's Red Alan Manifesto, I devised ten manifesto actions that considered this binary and that would be introduced as the 'solution' to creative block via zine and flyer – an easily accessible form.
Whilst developing the project the focus began to shift: rendering 'the solution to creative block' a physical object begged the question – would people pay or exchange something for this?
I investigated how making the solution to creative block a tangible object, that can be 'brought' and 'sold', can challenge the negative behaviour of the commodification of creativity in our society. I held an event where I invited people to 'pay' for my zine or flyer by giving me an old or unused idea. Exchanging and old idea for my zine that will help the recipient with new ideas, monetized the transaction.