4. Biophilia, Urban Living and Digital Depletion: How to Reconnect with Nature and Those Around You
---
---
Biophilia, Urban Living and Digital Depletion: How to Reconnect with Nature and Those Around You
is part interactive manual, part inspiration source, that intends to discuss the multiplicity of benefits that nature can have on our physical and mental health particularly for those living in cities. It's about the importance of taking time away from the screen and embracing tactility: whether that's feeling the soft petals of a rose, the peeling bark of a birch tree or noticing the texture as you turn the pages in this publication. I illustrated, designed, wrote and produced the risograph publication in an edition of 50.
︎︎︎
£15, Shop Now

Edition of 50 ︎ 186 mm x 130 mm ︎ Risograph Printed ︎ 44 Page ︎ Spiral Bound ︎ Printed on GF Smith Colourplan and Favini Crush Corn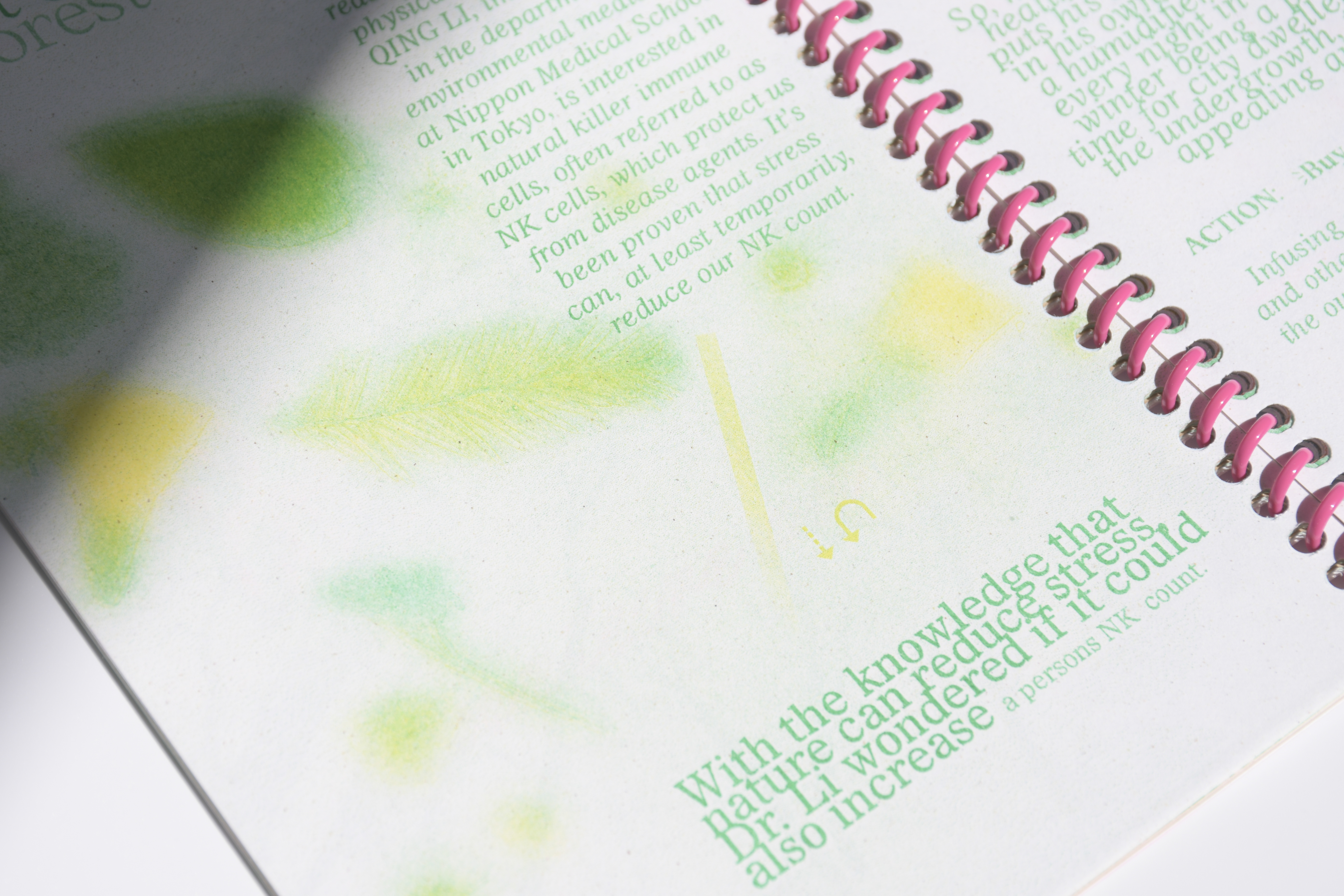 Through a series of interactive — including tear-out herb garden labels, tear-out whimsical 'forest bathing' invites and a pull-out poster — the reader is guided on how to implement small changes in their daily routine and their existing relationship with nature, to positively affect their life as well as suggesting ways nature can facilitate more meaningful social interactions.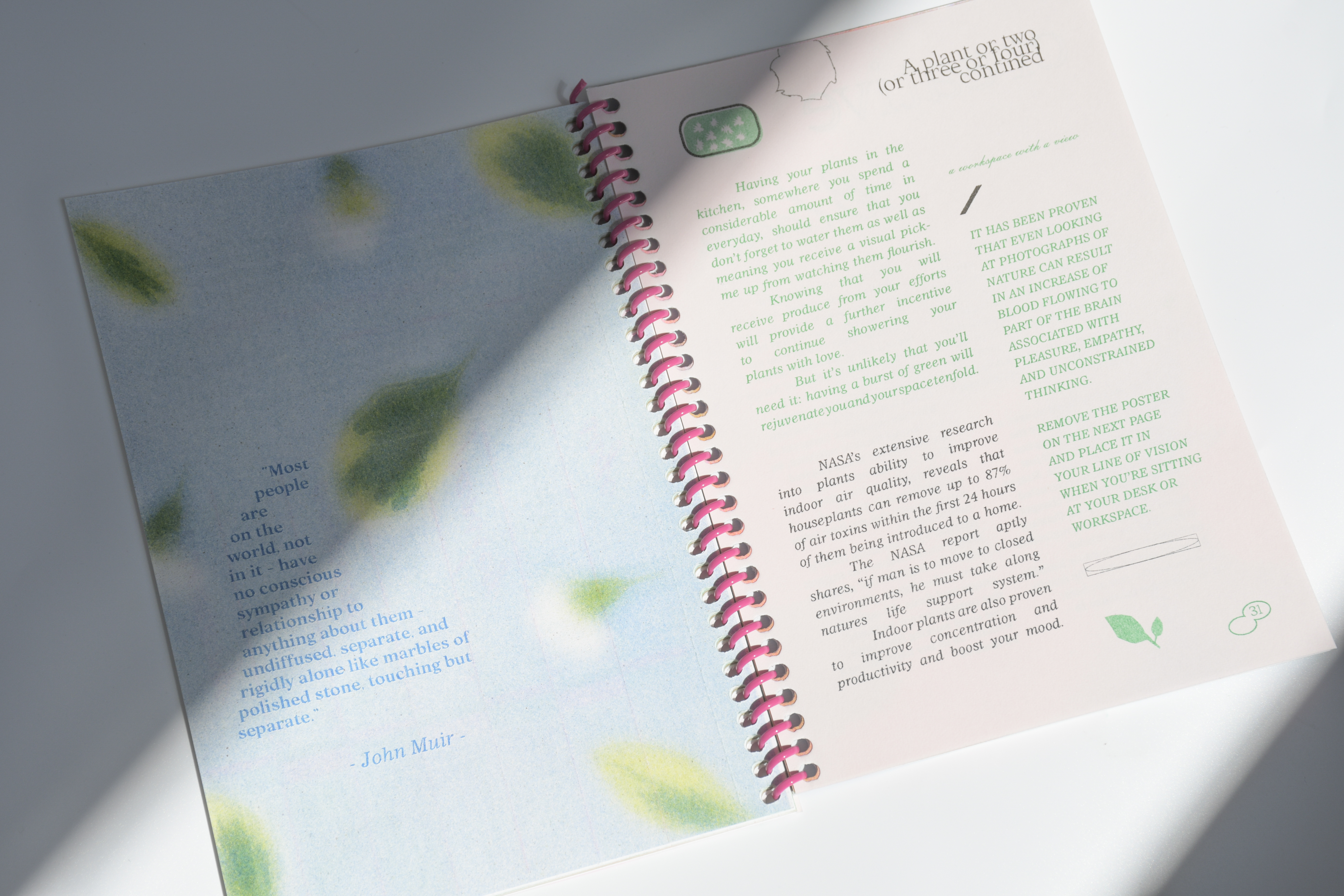 Below: The designed spreads of the zine before I simplified the colours for the risograph printing process ︎