8. Flo Boheme

---
Visual Identity ︎ Photography ︎ Content Creation
---

Flo Boheme is a sustainable jewellery brand that creates playful, feminine pieces with a quirky twist by reworking vintage charms and beads into fresh new designs. My task was to create a logo and consistent visual identity for the brand that refelected it's ethos and core values and communicate it's place within the jewellery business.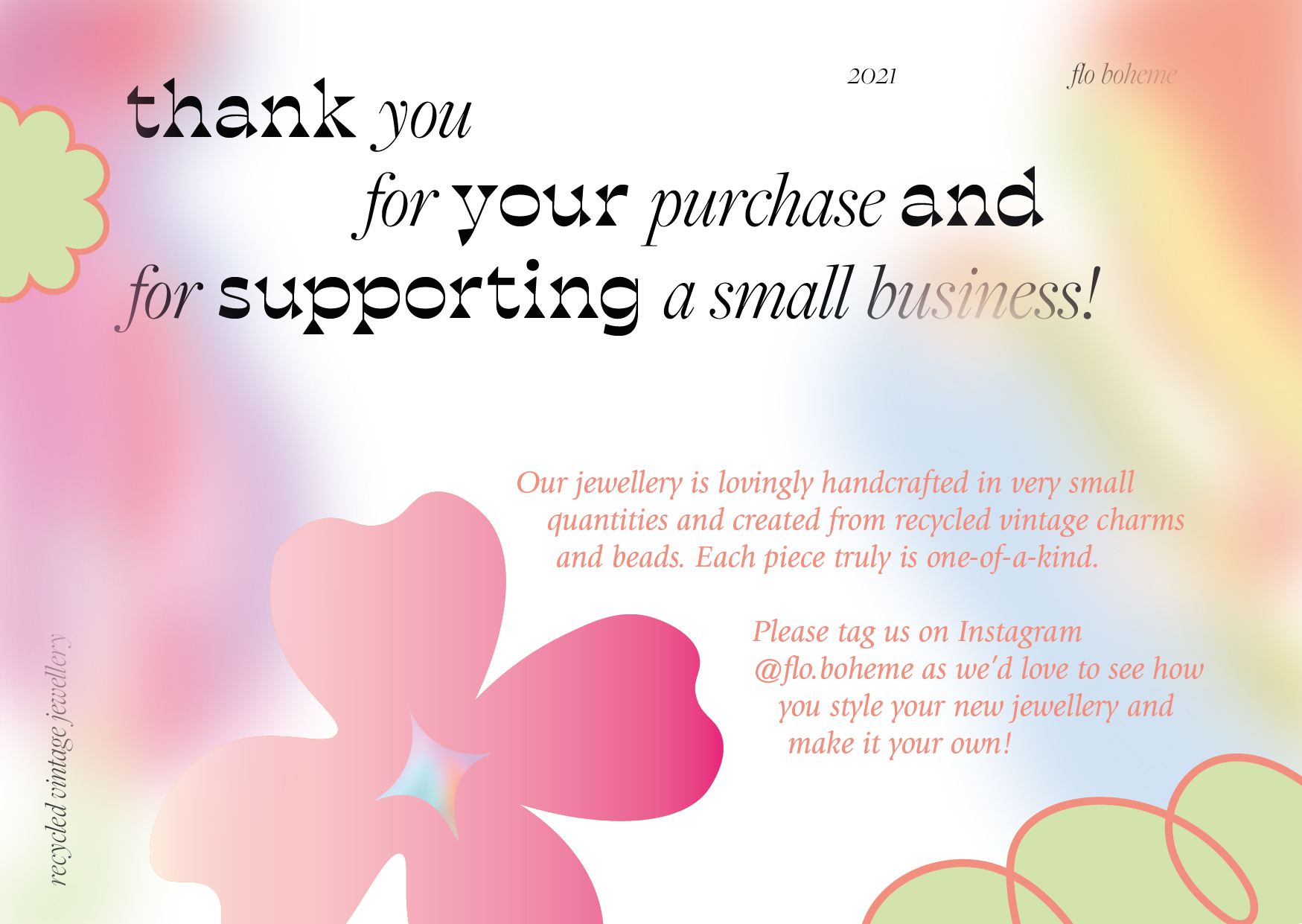 The initial content I produced for the Flo Boheme Instagram feed combined my typographic and layout skills, along with my photography and eye for colour. I also designed the packaging – including a thank you slip. All photography is my own.
Continuing the vibrant and playful visual language and whilst taking into considerations the limitations of the Instagram highlight format, I experimented with curved type and bespoke gradients created from my own photography for the cover icons.